Biliary Stone Extraction products
SeKiToRi®handling normal to extended cases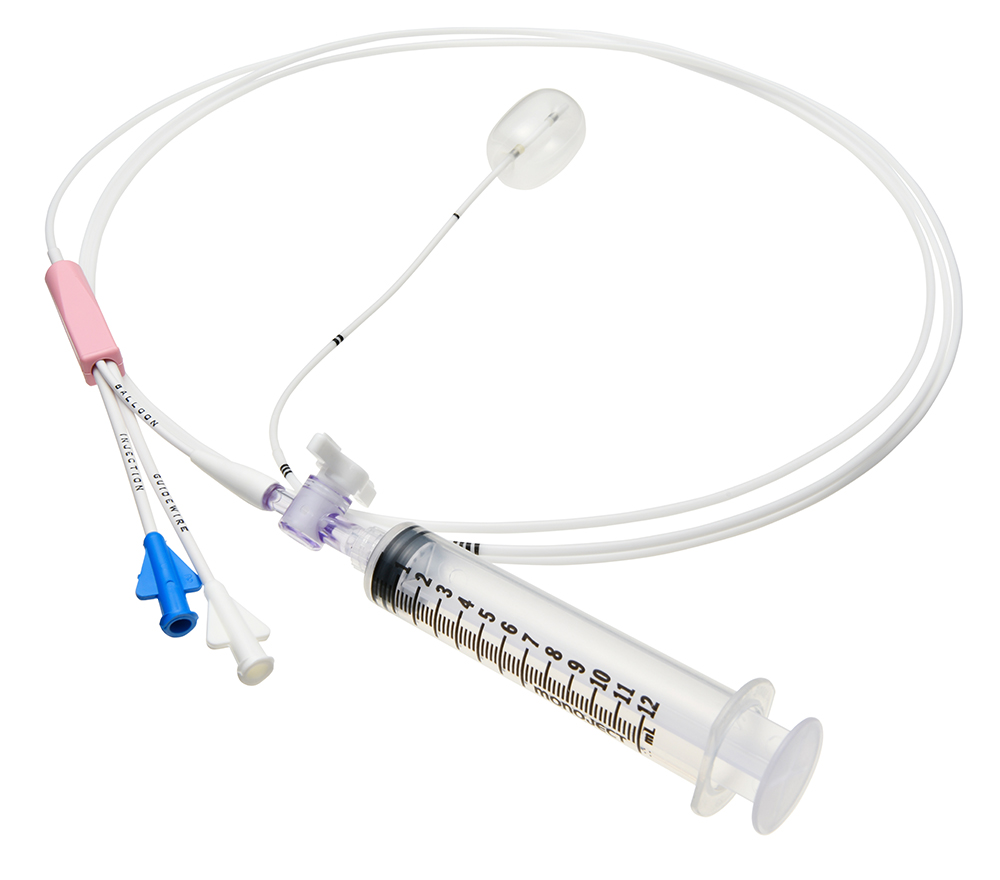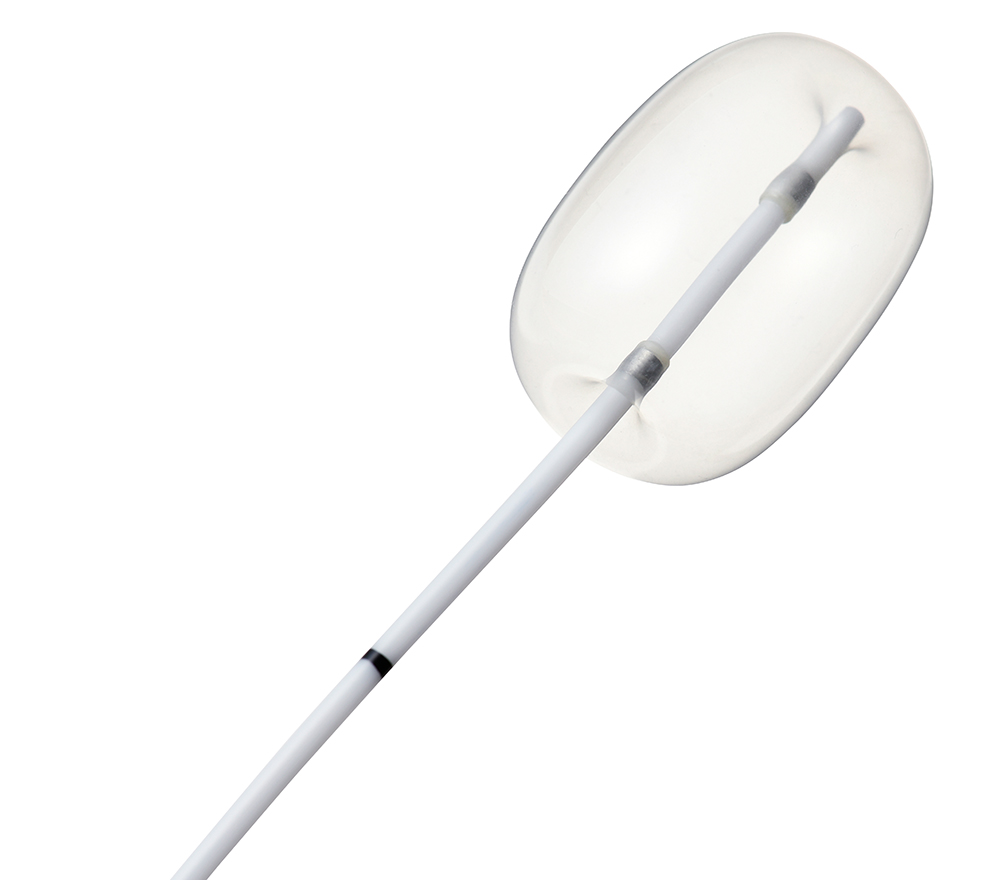 Balloon diameters from 12mm to 22mm
One unit that can handle normal to extended cases.
Easy control of balloon diameter
The unique structure of the unit delays deflation time, making it easy to control balloon diameter.
Handles easy-to-miss gallstones
The balloon shape creates a structure that greatly reduces leaking to the side. Because of the vertical extension of the unit, contact is made over a wide area of the bile duct wall.
Because the catheter shaft changes into an offset shape, it can be removed while still well grounded on the bile duct wall.
High level of insertability
The smooth finish of the catheter tip and the high guidewire followability of the flexible shaft result in high insertability.
COAXIS®, providing smooth insertion and high expansion power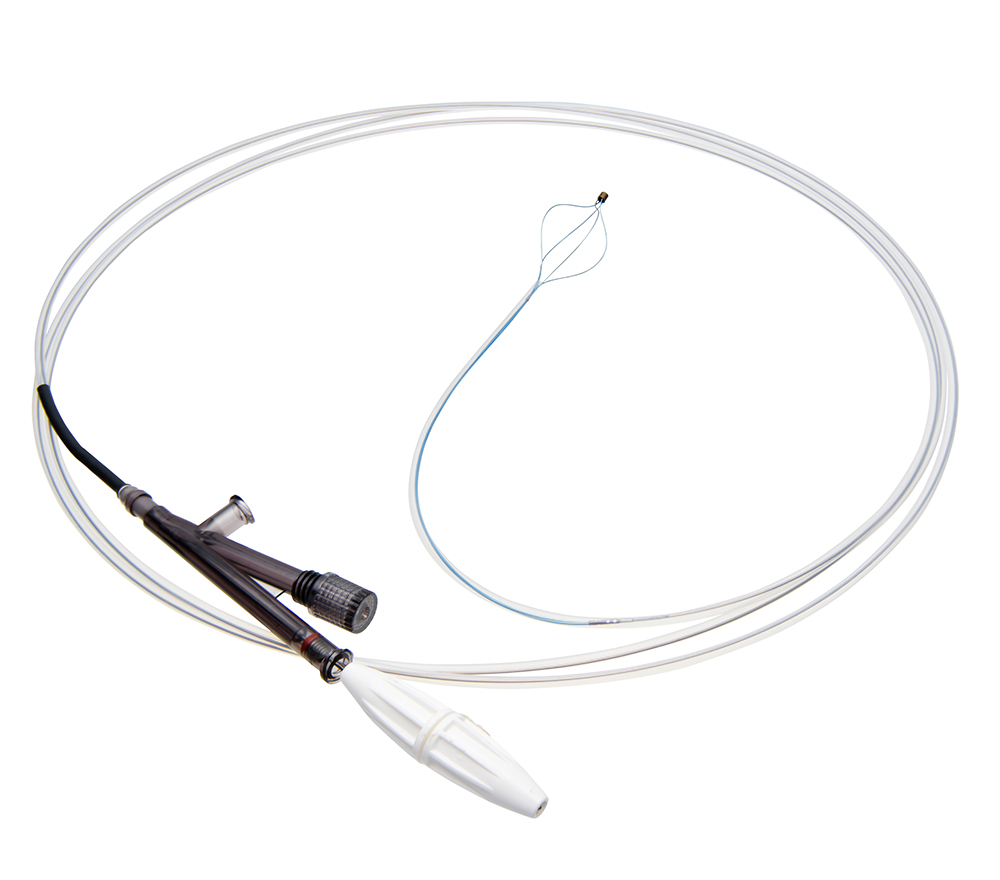 High level of expandability and durability
Nitinol construction provides high expansion power, and the durability needed to withstand repeated uses. It also resists deformation even when gripping a tough stone.
High level of insertibility
The original coaxial-type, over-the-wire system and the use of an 8Fr shaft to achieve a small diameter result in a high level of insertibility.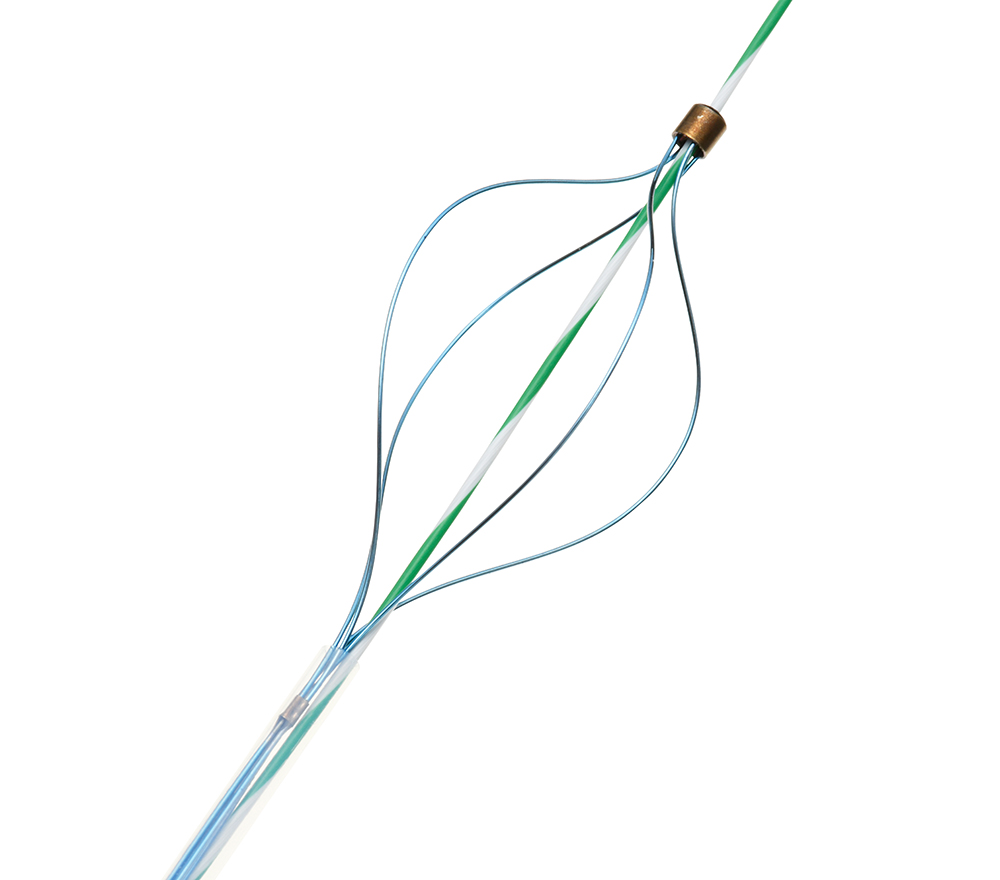 Easy-grip shape
The spiral shape created makes it difficult for stones to escape from the system.
Long effective length
Can be used with a 200-centimeter scope, as well as on the 2.8mm working channel