ENBD, ENPD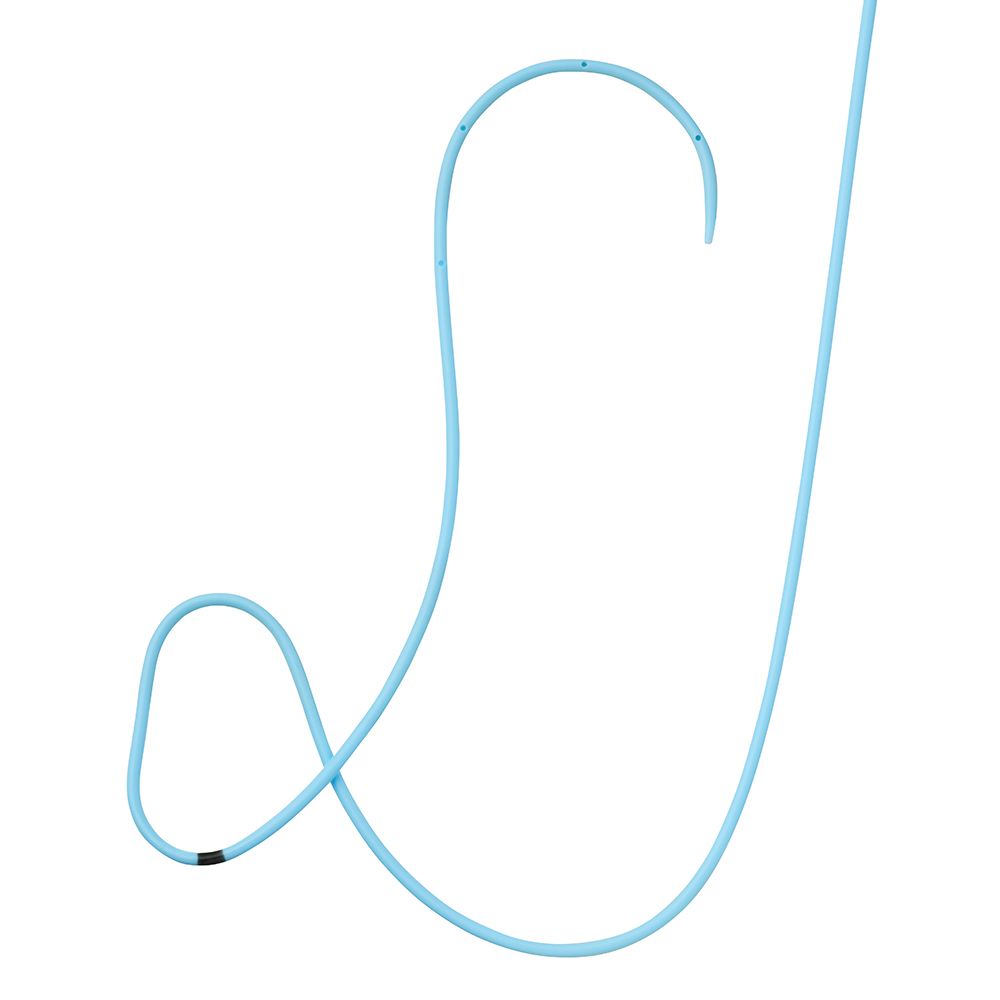 Ideal shape for indwelling site
Lengths matching the target areas for bile or pancreatic ducts
Flexible tube material
Created from original polyethylene and nylon materials. The flexible material reduces discomfort in the nose and throat, while the small diameter reduces inflammation during placement.
High insertibility and convenience
Smooth distal tip taper results in high insertibility. It has a diameter of 5Fr or smaller, and is equipped with a radiopaque marker. The alpha-shaped section includes a visual marker that is easy to confirm even when using an endoscope.
Highly effective drainage
The wide lumen makes for easy, effective fluid collection.
Equipped with Nélaton nasal tube
A Nélaton nasal tube is provided as standard, reducing preparation time.