Catheter-Related Products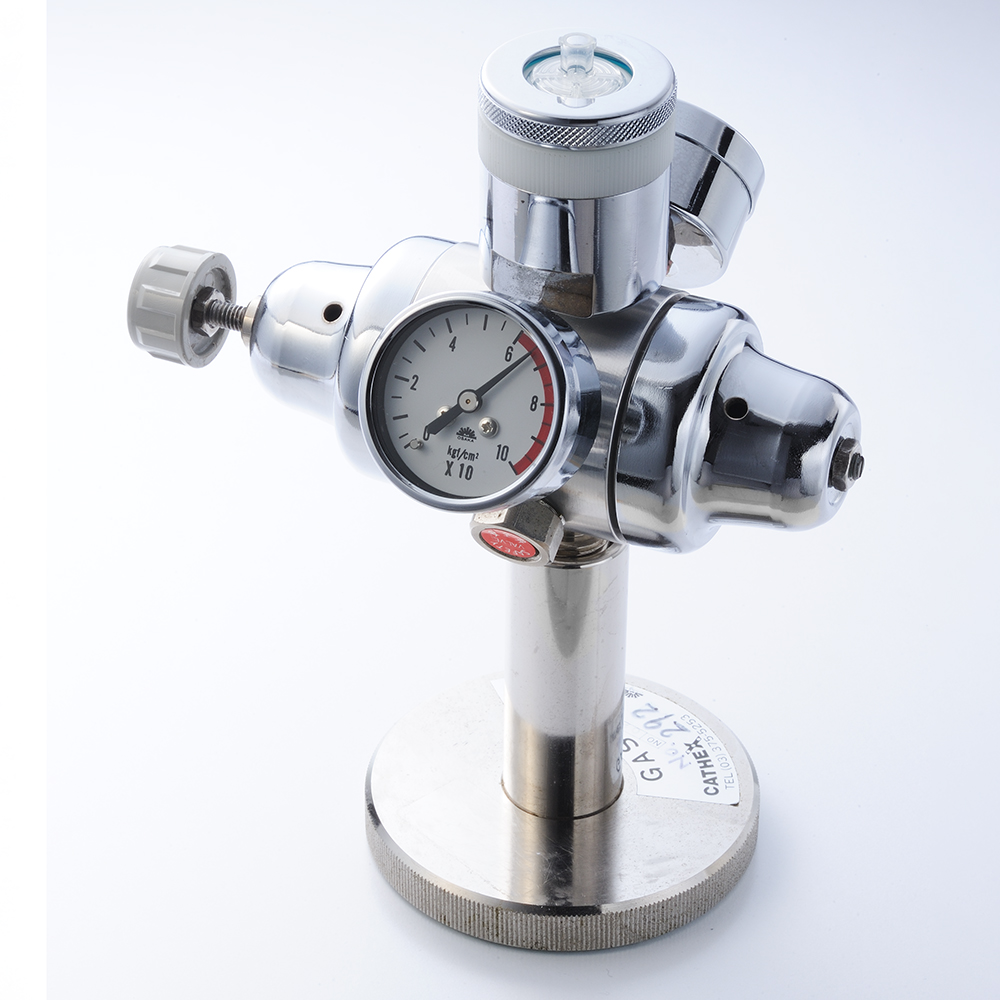 Gaster CO2 injector
Asahi Keiki Co., Ltd.
Gaster was developed to allow for the easy use of small quantities of CO2.
Easy operation
The required amount of CO2 for the specified use is easily readied.
Safety and security
The unit provides a constant CO2 gas discharge pressure; it does not eject high-pressure gas. Use of a filter removes impurities 0.2μm in diameter and above.
Compact and lightweight
Easy to carry, the unit can be installed almost anywhere.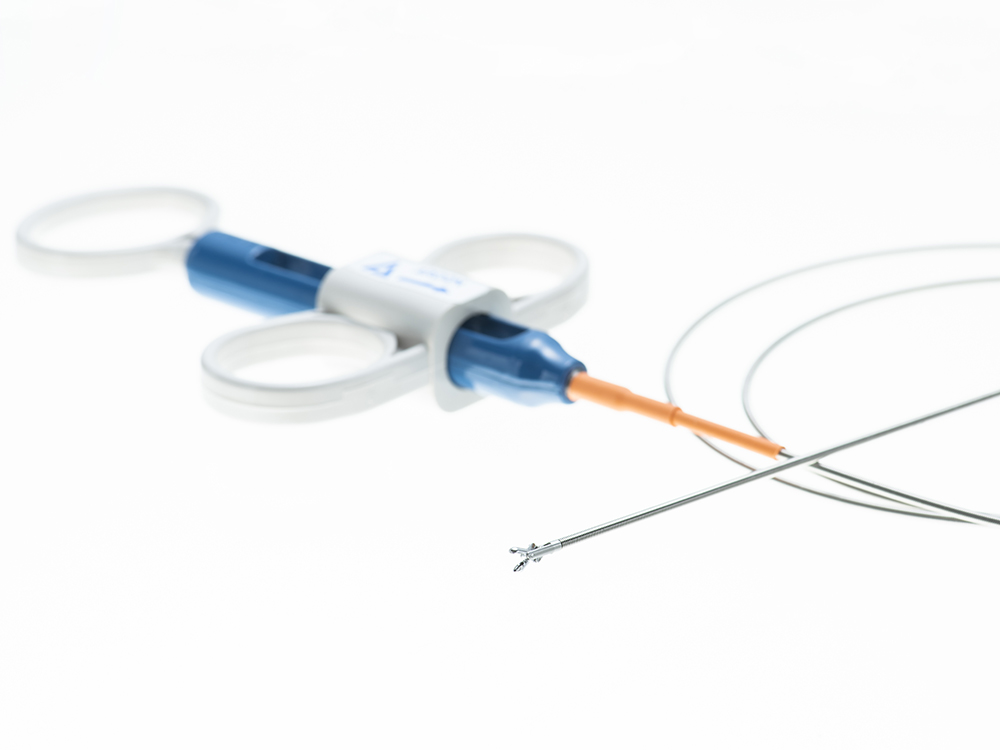 Jawz™ single-use endomyocardial biopsy forceps Argon Medical Devices (USA)
The rotating thumb ring can be set to any angle.
Sharp cutting edges, for clean tissue samples.
The wide cutting cup provides a sample volume 35% greater than that of conventional models.
Highly safe stainless steel coil body, with enhanced tensile strength.
A lineup of formable stainless steel coil bodies is available, allowing for arbitrary shaping.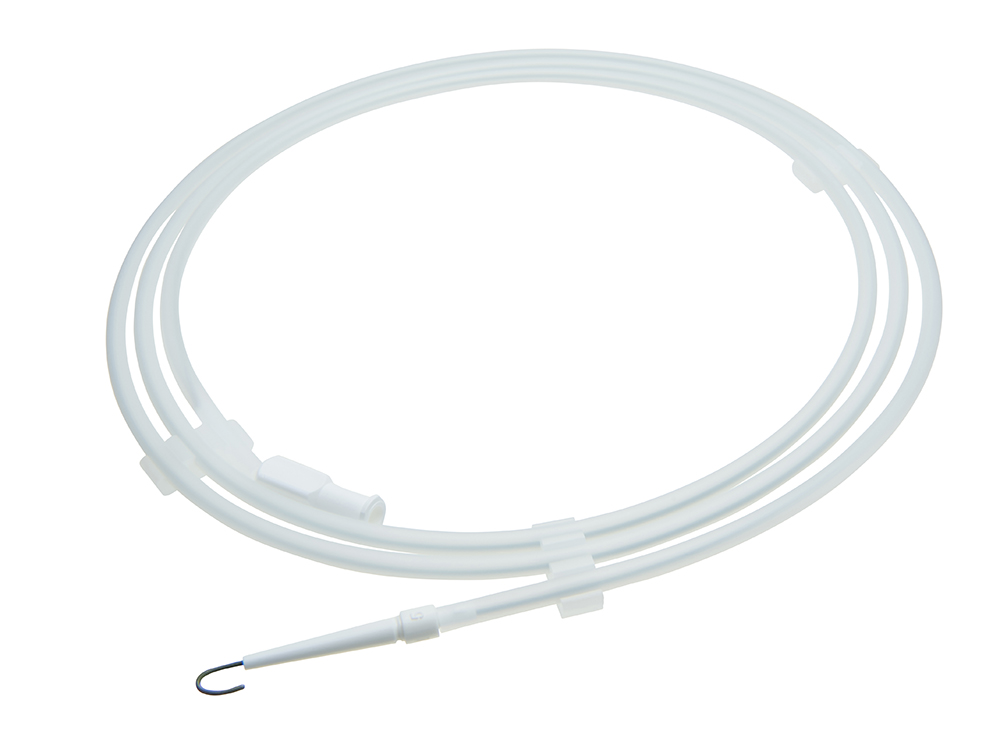 Argon Spring Guidewire
Argon Medical Devices (USA)
This moveable core-type guidewire has been treated with Teflon coating (SLIP-CORE), improving sliding.
The safety ribbon ensures flexibility, while also maintaining the shape of the guidewire.
A special coil-winding method creates a smooth surface, minimizing the risk of microthrombosis.
Superior Teflon coating technology provides smoother sliding of the guidewire.
The J tip has excellent flexibility and shape memory, as well as high strength.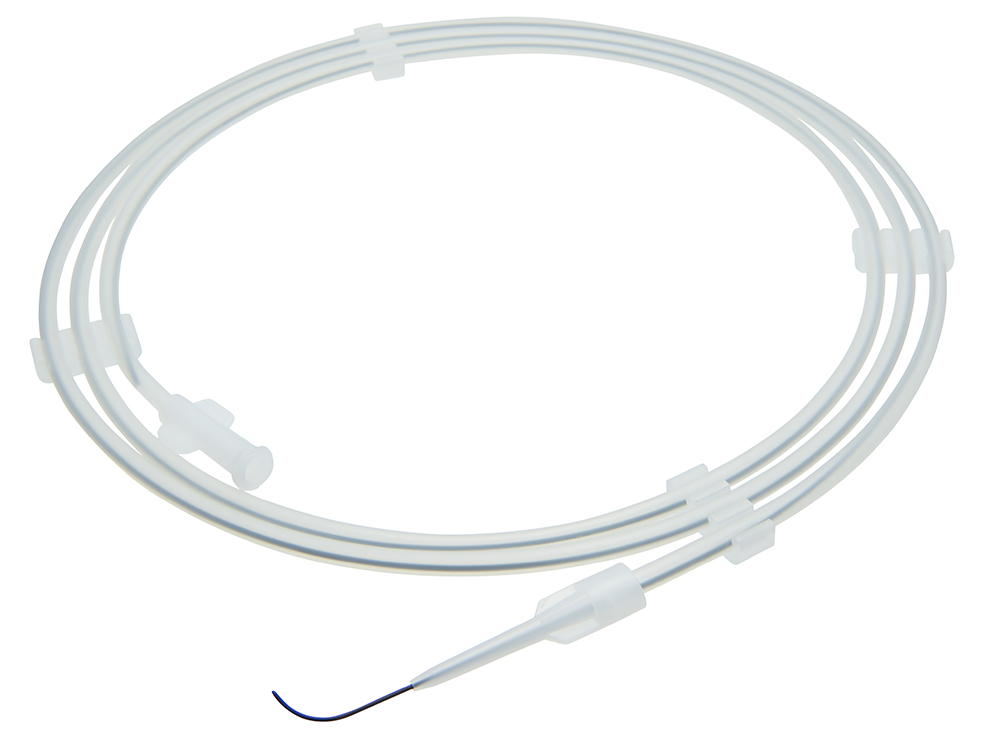 VN Guidewire
Forte Grow Medical
Nuru-coat guidewire for angiography
Core constructed of work-hardened Ni-Ti
Provides excellent elastic strain characteristics and stable operability.
Guidewire employing a round distal tip
Suppresses blood vessel damage, while providing improved visibility under fluoroscopy.
Applies original coating technology
Resistance due to friction within the catheter is very low, while pushability and slipperiness have been improved.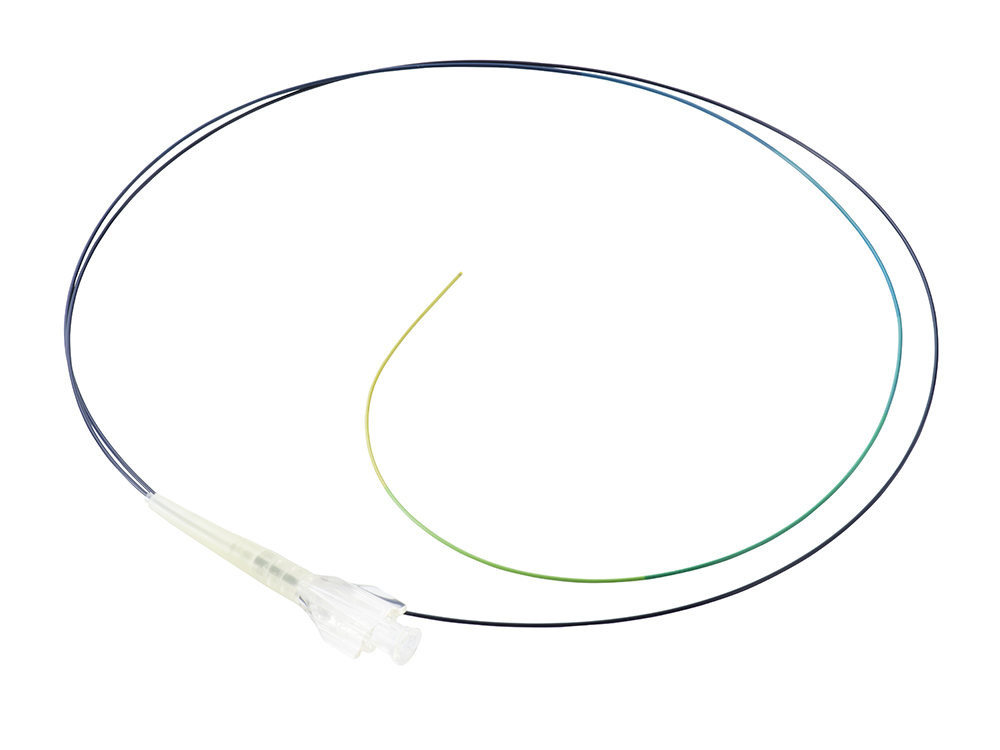 Cardiac angiography microcatheter
Create Medic Co., Ltd.
Two catheter types--selective and high-flow--are available
Selective type
The use of a variety of outer materials and a smoothing of the distal tip through a change in the shaft hardness have created a catheter with excellent wire followability.
High-flow type
This well-balanced catheter that does not impair vascular selection ensures a high flow rate, for excellent imaging even in areas with high blood flow.