Angiographic injector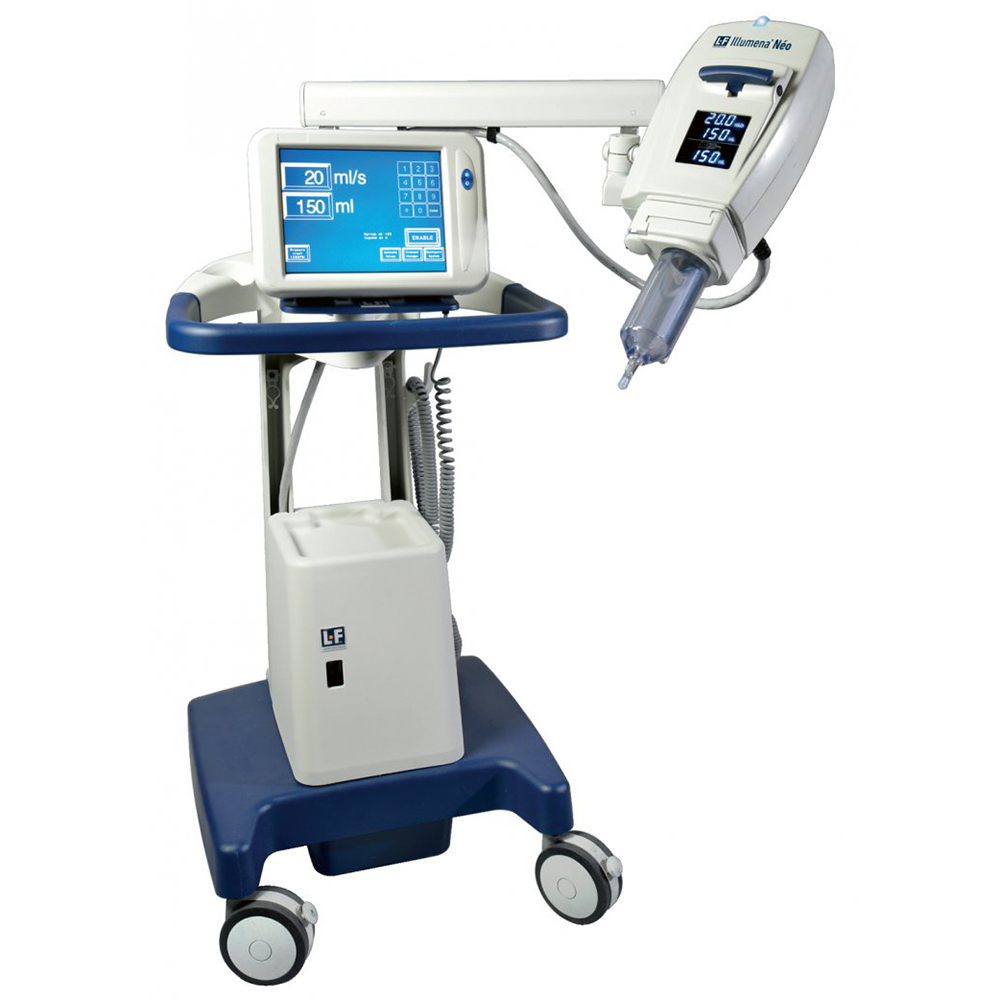 The Illumena Néo contrast delivery system offers true multimodality. With just the touch of a button, you can switch between angio, cardio and CT modes. This remarkable versatility is a key component to help reduce down time in all areas.
Illumena Néo was developed with the wish to create an injector that is truly required through research with doctors and radiologists around the world. This product, developed in consideration of the actual opinions of those on the frontline, has been equipped with many innovative functions and has accumulated results and the trust of many users. The fact that it is in demand all over the world is proof of a reliable injector.
Illumena Néo will make reliable operations come true.
Characteristics of Illumena Néo
Software with optimal operability has been adopted.
Indicates programmed protocol and volume remaining in the syringe, helping to ensure that the programmed protocol is correct. The LED display will automatically "flip" as the powerhead is rotated - providing proper orientation for viewing.
Simple and reliable, featuring an operator intuitive user interface. Easy to use and quick to respond when making changes to protocols. Allows the user to customize the screen to their individual preference. such as easy removal of rate-rise or inject delay options. Aids ease of use.
Unique design which allows easy, one-finger operation. Drives the plunger for syringe filling, pull-back, or infusion.
This optional accessory is an aid to good clinical practice. Serves to identify empty syringes and air bolus. Helps reduce the chance of injecting air as an aid to patient safety.
Accommodates Ultraject™ prefilled syringes
Multi-use with Cardio, Angio, and CT modes
Japan Medical Net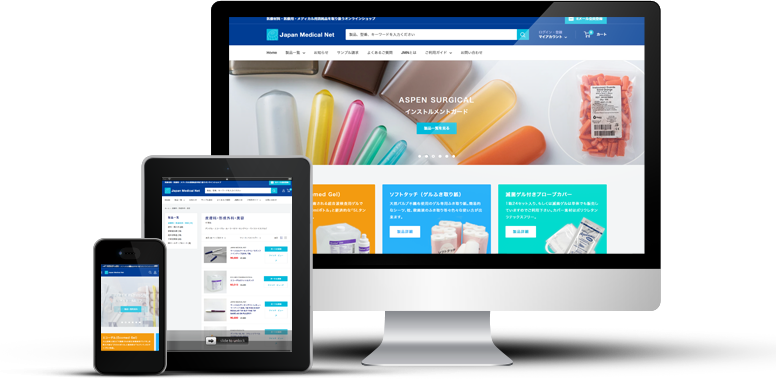 Japan Medical Net, the on-line shopping site provides a carefully selected range of high-quality, low-cost medical consumable goods from the world's markets for sale to medical institutions, hospitals and individuals in Japan.