Surgical mobile C-arms : Cios Alpha iV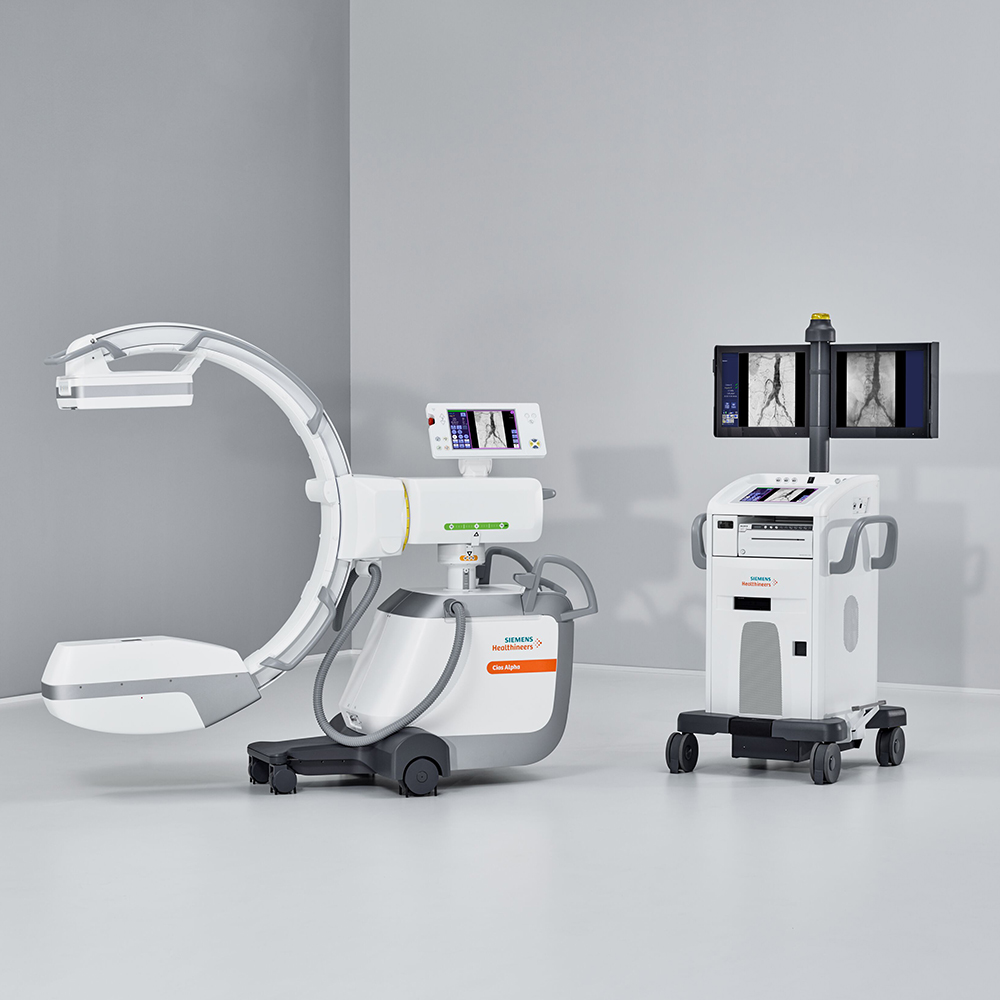 Cios Alpha iV is Siemens' multipurpose high-end mobile surgical C-arm with Full View FD technology ideally suited for vascular surgery. Its unique Full View FD technology gives you outstanding image quality at very low dose.
Cios Alpha iV, Features
Full View FD technology
The 30 cm x 30 cm (12" x 12"), 1.5 k x 1.5 k flat detector provides a large field of view and distortion-free imaging with higher dynamic range for greater detail. Its smart collimation system provides up to 25% more image coverage even when rotated.
25 kW high power generator
One of the most powerful mobile C-arm generators available, for very high penetration and clear, detailed images. Its Energy Storage Unit (ESU) triples the mean power that can be applied.
Active cooling system
Coupled with intelligent power management, it protects Cios Alpha against overheating. This allows you to perform a wide range of long-lasting procedures conveniently and without image quality degradation, even on obese patients.
Less effort, more precision
Motorization package, single-touch positioning and electromagnetic brakes for precise, effortless operation.
Complete flexibility and control
Operate Cios Alpha from its touch screen user interface (UI) on the monitor cart, from the table-side remote UI, or from the C-arm UI.
Japan Medical Net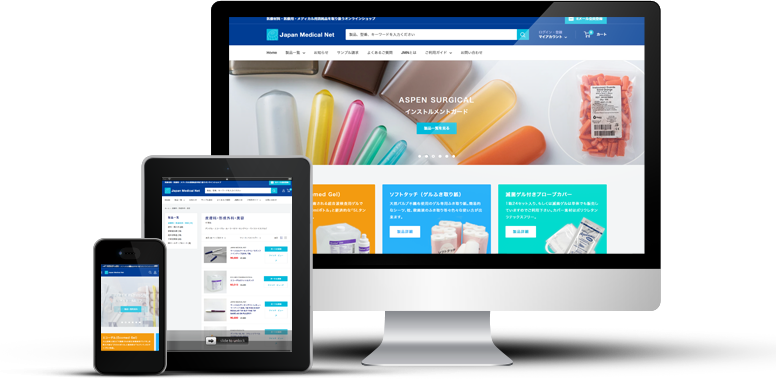 Japan Medical Net, the on-line shopping site provides a carefully selected range of high-quality, low-cost medical consumable goods from the world's markets for sale to medical institutions, hospitals and individuals in Japan.