Skin Analyzer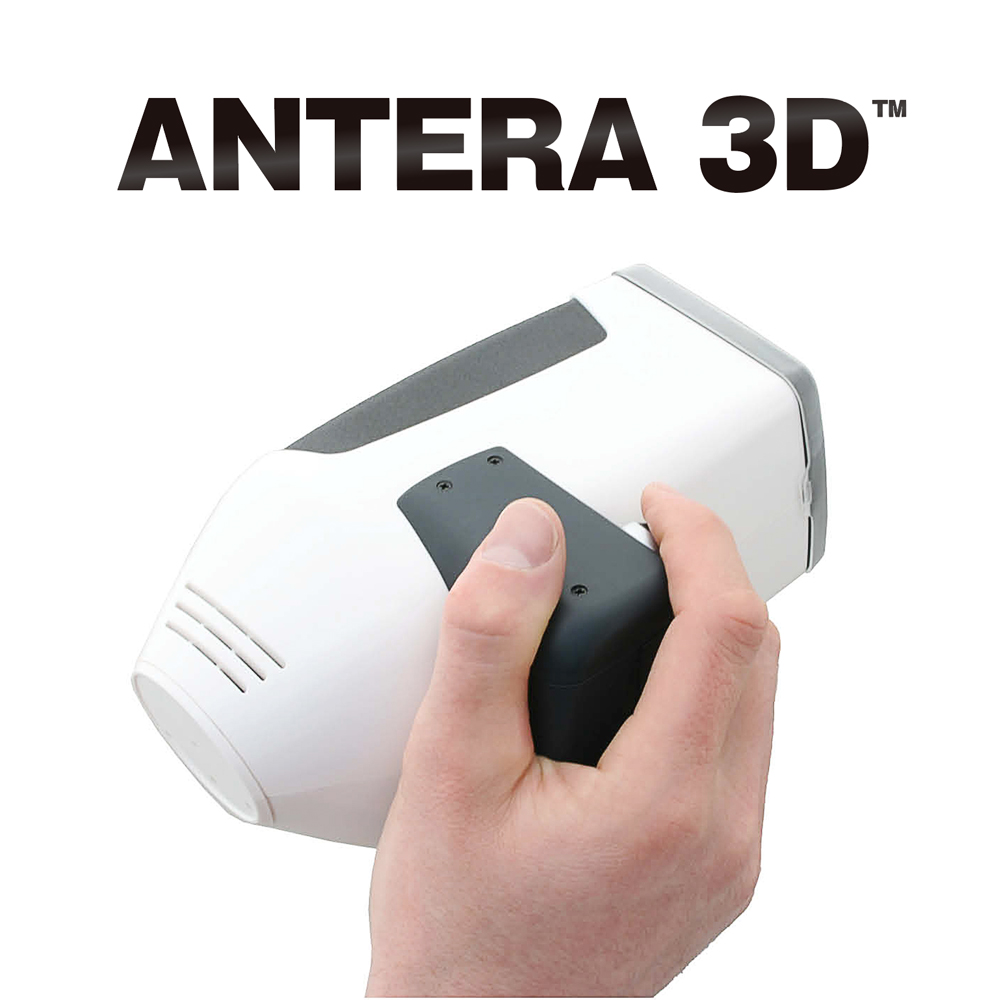 ANTERA 3D™, Analysis of your Skin.
Antera 3D™ is a novel imaging device for the analysis and evaluation of your skin's health. Antera 3D™ is based on an advanced optical technology developed at Trinity College Dublin, which allows the view of skin in 2 and 3 dimensions as well as multi-spectral analysis of epidermis and dermis.
A quick scan tells you how rough your skin is, how deep your wrinkles are and what degree of sun damage and redness you have. Now you can transform your skin with lasers, peels, injectables and skin tightening machines and see the proof that they work by measuring the improvement over time.
ANTERA 3D™, Features
2D and 3D view.
Antera 3D™ allows you to view your clients' images in 2 or 3 dimensions, to tilt and pan images and to zoom into critical areas.
Change the angle of illumination.
Antera 3D™ allows you to vary the angle of illumination from 0° to 360°. This way you can highlight any detail of your patient's skin without having to worry about lighting conditions when you capture images. Thanks to its complete independence on external illumination, Antera 3D™ guarantees reliable measurements anytime. Measure the concentration of melanin and haemoglobin.
Measure the concentration of melanin and haemoglobin.
Thanks to its multi-spectral technology and its 3D mapping of skin surface, pigmentation analysis is extremely accurate.
Compare "Before & After" images.
Antera 3D™ excels in the comparison of "Before & After" images. Select the parameter you
wish to view/analyse in the first image and the software will automatically sync the other images to the chosen parameter.
Spot-On™ - Automatic matching.
To validate the efficacy of a given treatment, it is crucial to compare the same areas in "Before & After" images. The "Spot-On™" function of Antera 3D™ ensures that the areas selected in different images are in registry, by correcting displacements due to different positions of the patient when capturing the image.
Measure the improvement before & after a treatment.
This feature makes the comparison between "Before & After" images immediate and easy. Would you like to prove the reduction of melanin to your client? Simply tile the "Before & After" images, select the areas of interest and view the results in graphic form. It will be satisfying for your client to see a 55% reduction in melanin concentration, rather than relying on an uncertain visual judgement.
Create a report of treatment results for your clients.
Improve the communication with your patients by providing them with a detailed analysis of treatment results. Use images and data in graphic form to plan new treatments. Prove the efficacy of your work over time andincrease the satisfaction level of your clients. A happy customer will return.
Keep a visual record and data archive of your treatments.
Create and maintain a history of your clients' treatments. Keep a record of your treatments to prove their results and for medico-legal purposes. It will also help you to deal with forgetful clients!
Measure wrinkles, fine lines and folds.
Perform real quantitative measurements of skin roughness and texture. Measure length, width and depth of fine lines, wrinkles and folds. Antera 3D™ provides you with a powerful tool for the evaluation of skin damageand allows you to monitor and quantify the improvement over time of laser resurfacing procedures, dermal fillers, IPL, etc.