Stille Head Light System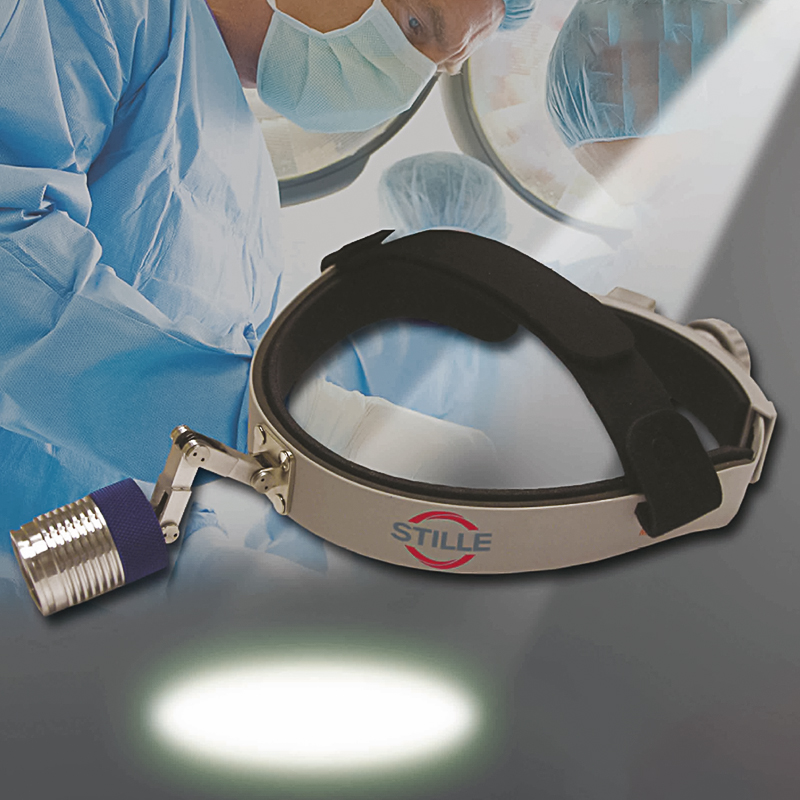 Freedom of movement
With the new generation of the StilleVisi™ you can have the best of both worlds; a phenomenally bright, surgical quality light output and a completely cordless headlight system. No fiber optic cables, no separate light source, no power cables to trip over.
The surgeon is free to move about unobstructed in the operating room without waiting to be disconnected and reattached to a fiber optic cable.
It just brings perfect light!
1. Portable and Cordless
Battery Powered
Lithium-ion rechargeable battery unit provides up to 8 hours of use.
Portable
Entire system fits in a drawstring bag
2. Comfortable and Easy to Maintain
Light weight
StilleVisi™ D-200 255 g (9 oz)|StilleVisi™ S-100 200 g (7 oz)
Maintenance free
No cable or bulbs to replace
3. THE BRIGHTEST , WHITEST LED AVAILABLE TODAY
Bright, Surgical Quality Light Output
StilleVisi. D-200 delivers up to 200 000 lux (adjustable 70 000 - 200 000 lux)
StilleVisi. S-100 delivers up to 100 000 lux (adjustable 40 000 - 100 000 lux)
Exceptional tissue differentiation
Extremely bright white LED light at 6.100° K with
a cool safe beam that won't dry out patient tissue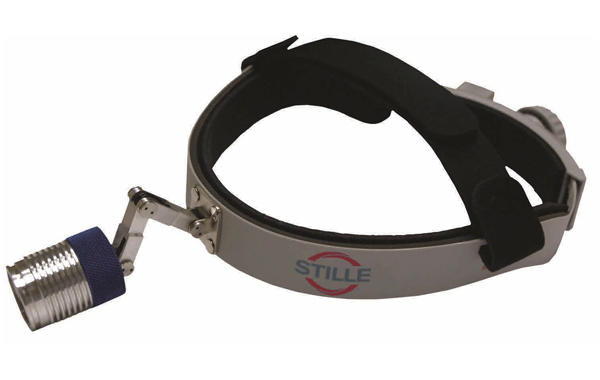 StilleVisi™ D-200 Headlight System
Includes: 1 Headlight adjustable 70 000-200 000 lux. Battery Unit with clips function, Battery Unit Charger, Belt, 3 Cloths, 2 Joysticks, 1 Storage Bag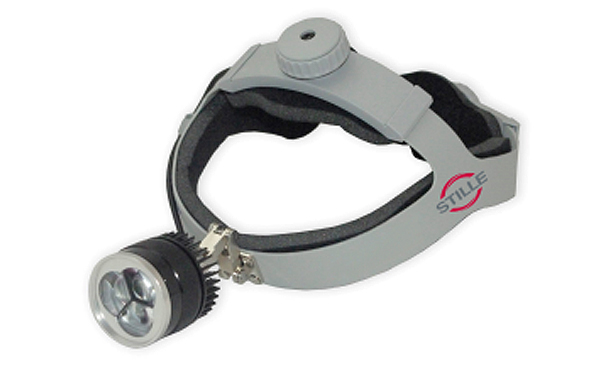 StilleVisi™ S-100 Headlight System
Includes: 1 Headlight adjustable 40 000-100 000 lux. Battery Unit with clips function, Battery Unit Charger, Belt, 3 Cloths, 1 Storage Bag
Accessories
215-80077-001 Battery Unit, big, with Clips function
215-80076-001 Battery Unit, small, with Clips function
215-80033-002 Comfort Pads for Headbands
215-70010-001 Replacement Joysticks Autoclavable 2/pkg
215-80030-001 Lens Cleaning Cloth 3/pkg
215-61686-001 Nylon Storage Bag
215-61507-001 Belt
215-80031-001 Hard Plastic Carrying Case
215-80058-001 Battery Charger with Cable
215-80042-001 Battery Cable