Optilia Video Capillaroscope & Dermatoscope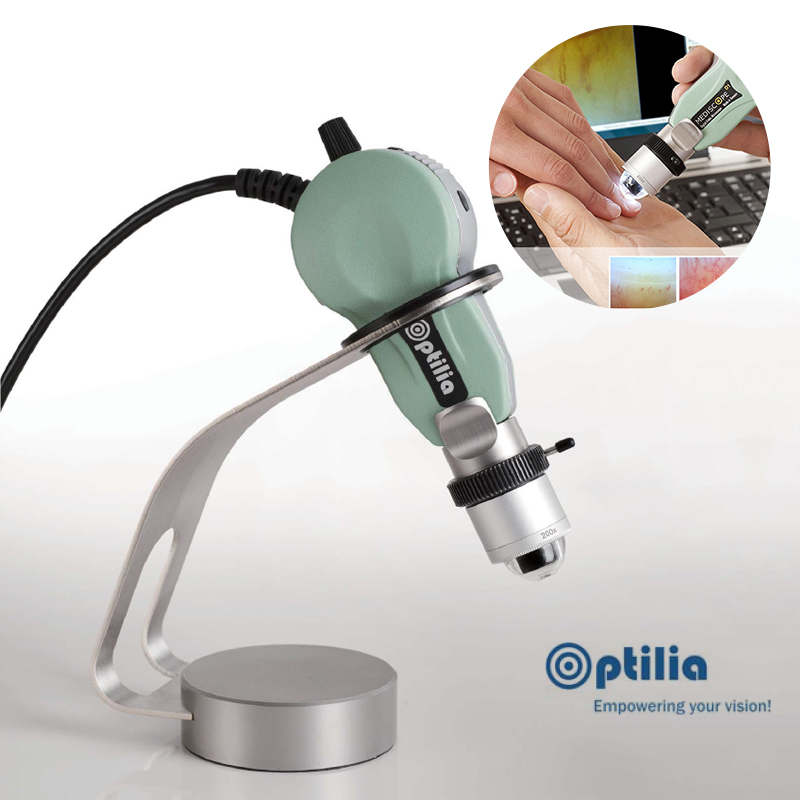 Optilia Video Capillaroscope : for examination of microcirculation State of the art on Nailfold Capillaroscopy
Nailfold Capillaroscopy is a non-invasive and safe method for morphologic examination and analysis of microcirculation abnormalities related to rheumatic disease. Capillaroscopy is increasingly recognised as an important tool to assist in the diagnosis of diseases such as primary or secondary Raynaud's phenomenon, systemic sclerosis, Systemic lupus erythematosus, mixed connective tissue disease, vasculitis or other disorders.
Optilia video Capillaroscopy systems are state-of-the-art light weight and portable digital microscopes with specialized user-friendly software for facilitating evaluation of microcirculation in daily practice.
Wide range of lenses and accessories Optilia Capillaroscopy microscopes are equipped with high resolution 200x and 100x magnification lenses, integrated light and exchangeable immersion oil contact and noncontact adapters. These precision lenses reveal the capillaries for visual examination of giant capillaries, avascular areas, micro- haemorrhages, ramification etc.